A Road Map to Your Authentic Self! 
Do you ever feel like you're discovering who you really are? Or like you're constantly performing? You've tried a lot of different things, but you're not quiiiite sure who is the "real you?"
Do you ever scroll through social media, hoping for connection and inspiration, but instead feel disconnected, even jealous of others? 
Do you get told to "just be more confident," but have no idea what the heck that even means? 
Do you ever feel like society is trying to shove you into a box? 
Would you love to have a road map and your own personal tour guide to help you dig deep and connect with your authentic self?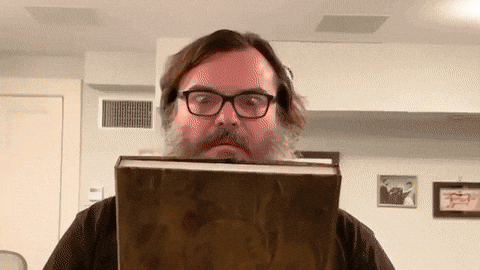 (Like this, but insert dramatic, swelling music!) 
You're not alone in feeling this way! 

I've spoken to so many teens that feel the same way! 
It's the reason I was inspired to create the Girl's How-To Guide to Authenticity! This book is a road map that helps you dig deep and find the treasure already inside of you! 
The Girl's How To Guide to Authenticity will help you uncover your most authentic self so that you can feel more confident, more capable, and more connected. 
This is the first book in the Girl's How-To Guide Series! 
Here's What's Inside: 
+ Self-discovery and journal sections to help you get to know your true self
+ Practical tips and life advice from your personal tour guide (aka me)
+ A resource you can come back to again and again
What You'll Get: 
+ Greater confidence and self-assuredness, because you know who you are
+ Feel more capable, because you can trust yourself and your strengths
+Stronger relationships and deeper connections with those around you, because your authentic self is magnetic! 
Everything you need is already inside you; we're going to explore it together! 
Here's What Others Have Said About The Girl's How-To Guide to Authenticity: 
"The activities and interactive parts were so helpful! And the quotes too!" - Jaden, 15 
"This is amazing!" -Lucy, high school student
"It proved to be a solid and interactive mix of explanations and prompts to promote further reflection, honest about the culture in which we live, encouraging kids to think honestly about who they are and how they want to affirm that and keep growing."- Bill Ivey, Middle School Dean, Stoneleigh-Burnham School
100% of teen reviewers said The Girl's How-To Guide helped them know their authentic selves better!
100% of teen reviewers said the Girl's How-To Guide would be helpful to others! 
About Lindsey Turnbull: 
Hi, I'm Lindsey Turnbull, the founder of MissHeard Media. I've worked with tween and teen girls for over a decade, giving me the super power of Teen Girl Whisperer! I combine my background in history and leadership development, and use my research, writing, and presentation skills to create educational and empowering experiences for teen girls, online, through print media, and in person. Through MissHeard Media, I help tween and teen girls feel more confident, capable, and connected so that they can achieve their dreams! 
Your authentic self is a gift to the world!